About Us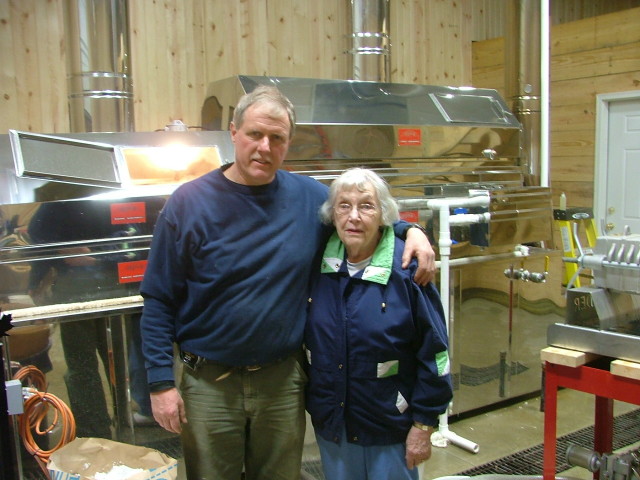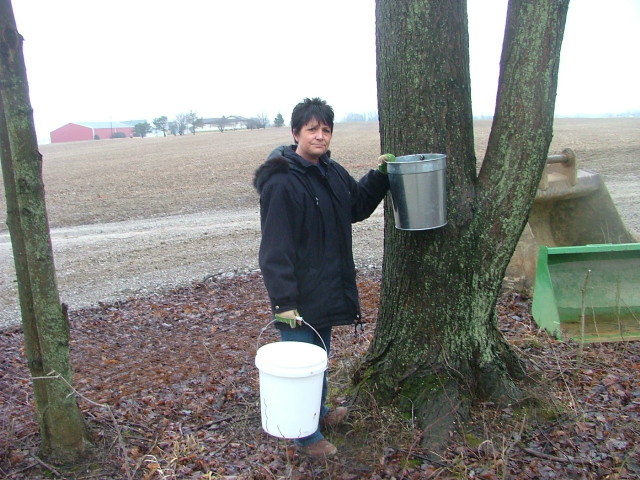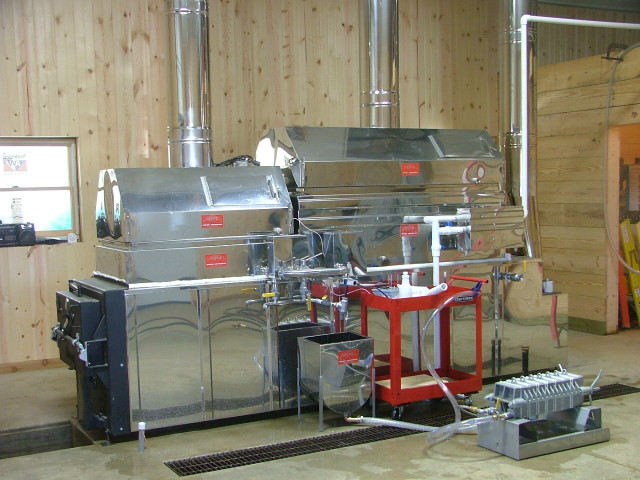 Butcher Family Maple Products is a family owned and operated maple syrup production facility located on 133 acres between Granville and Mt. Vernon, Ohio. Our family began making maple syrup many years ago when my father (Ron Butcher) tapped sugar maple trees on his parent's farm and cooked the sap into syrup over an open fire. My dad spent many hours as a kid making only a few quarts of syrup a year and was extremely proud. He was able to purchase the farm from my grandparents which enable us to still make syrup where he did as a child. While growing up, I can remember my dad and I collected sap in buckets and took it to our house and cooked it on turkey fryers.
After spending countless hours and going through multiple bottles of propane, we realized we needed an evaporator. For the next few years, we always talked about buying an evaporator. It wasn't until January 2011 when my dad retired from the Columbus Division of Fire that our dream of making syrup over an evaporator came true. We were able to get an evaporator from Leader Evaporator in Vermont and set it up in an already existing barn. We began the 2011 syrup season envisioning making syrup on approximately 100 trees. Well, it was working so well for us, we continued to tap trees and ended up tapping 500 trees and collecting the sap daily. 2011 turned out to be a record year for syrup production which left us wanting more. We attended the Leader Evaporator open house in Vermont at the conclusion of the 2011 syrup season.
After the open house, we were hooked. We met with representatives from Leader at our family farm and planned to install a new vacuum tubing system. In fall of 2011 we began construction of our 56'x84' sugar house. It was also during this time we built two pump houses in the woods and the tubing system was installed. We now tap approximately 2,200 trees on our family farm which are all on a vacuum system. All our sap is pumped to our production facility where the sap is processed through a Reverse Osmosis machine before being cooked on a 30" x 10' Leader Vortex wood fired Evaporator. Our production facility also features all concrete floors, attached wood shed and walk-in cooler for syrup storage.
We take great pride in cleanliness at Butcher Family Maple Products and strive to produce the best syrup possible at a reasonable price for the consumer. At Butcher Family Maple Products we are constantly looking to expand and have an interest in leasing or purchasing your woods for syrup production. Contact us today to purchase your Ohio Maple Syrup or set up a free tour of our facility.